Soaring food prices cause 'catastrophic' rise in number of families unable to feed themselves | News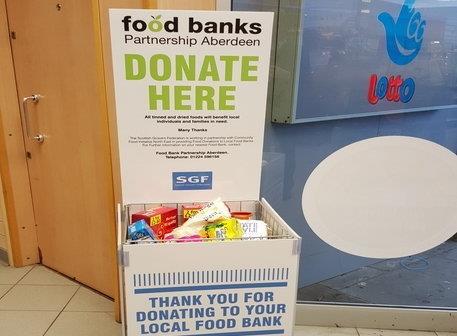 Soaring food prices cause 'catastrophic' rise in number of families unable to feed themselves | News
Soaring food prices are causing a 'catastrophic' increase in the number of families cutting back on their shopping budget or skipping meals altogether, new research has found.
A Food Foundation report shows a 57% increase in the number of families who said they were left without food or unable to access it compared to three months ago.
He said that 7.3 million adults live in such food poverty, including 2.6 million children.
A survey showed that in the past month, 12.8% of households (6.8 million adults) ate smaller than usual meals or skipped meals because they did not have afford or could not access food, 8.8% of households (4.6 million adults) had not eaten despite being hungry because they could not afford or had no access to food, while 4.6% of households (2.4 million adults) did not eat for an entire day because they could not afford or had no access to food .
Meanwhile, food banks report users are increasingly demanding products that don't need cooking as the cost of living crisis deepens and families can't afford energy bills. .
The Foundation called on the government to take urgent action to prevent a further escalation of the crisis, including raising benefit levels in line with inflation and expanding access to free school meals and the Healthy Start programme.
"The extremely rapid increase in food insecurity since January points to a dire situation for families," said Food Foundation Executive Director Anna Taylor. "Food insecurity puts families under extreme mental stress and forces people to survive on the cheapest calories, leading to health problems.
"The situation is rapidly changing from an economic crisis to a health crisis. Food banks cannot be expected to solve this problem. The government needs to realize that the boat is sinking for many families and needs to be fixed. Bailing out with emergency food parcels will not work.