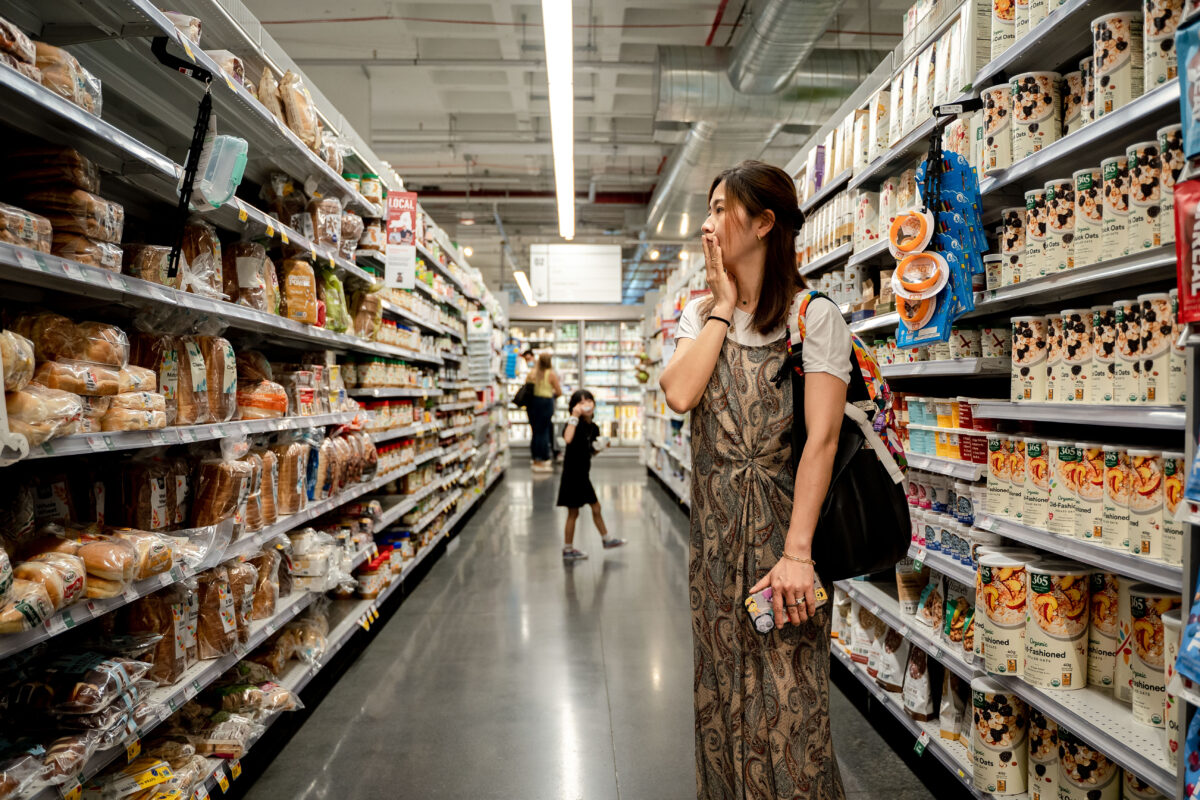 Officials predict food prices will continue to rise in 2022
Consumers can expect food prices to rise 8% in 2022 due to war in Ukraine, rising interest rates and bird flu, according to the US Department's 2022 Food Price Outlook of farming.
"All food prices are now expected to increase between 6.5 and 7.5 percent," according to the outlook.
The cost of takeout and restaurant meals is expected to increase by 6-7%, while food at home will increase by 7-8%, he added.
The report summarizes the USDA's May 2022 forecast, including April 2022 Consumer Price Index (CPI) and Producer Price Index (PPI) figures.
Big increases in April followed equally big changes from January to March, according to the Agriculture Department.
The impacts of the conflict in Ukraine and recent interest rate hikes by the Federal Reserve are expected to put pressure on food prices, and these situations will be "closely watched", the USDA added.
The department expects food price increases to remain higher than increases in 2020 and 2021 and rise 7-8% in 2022 to exceed historical averages and the rate of inflation in 2021.
"An ongoing outbreak of highly pathogenic avian influenza has reduced the flock of laying hens in the United States and caused retail egg prices to increase 10.3% in April 2022," the report said.
"Retail poultry prices have been strong, with historically low frozen chicken inventories."
The outlook notes that the outbreak of avian flu has also led to an increase in poultry prices. More than 38 million birds have been affected and euthanized since the outbreak of avian flu in January.
The department expects poultry prices to climb up to 9.5% in the coming months, egg prices up to 20.5% and fish and seafood between 7% and 8 % respectively.
Dairy products are expected to increase by 7-8% due to increased consumption in 2022.
Similarly, the prices of fats and oils can increase by up to 11%; fresh fruit prices between 8.5% and 9.5%; prices of cereals, baked goods and soft drinks by up to 8%; and other food prices between 7.5% and 8.5% in 2022, the USDA predicts.
The American Egg Board, meanwhile, said bird flu has affected about 5% of commercial layer flocks and affected farms are working with state and federal partners to resume operations.
"Like many sectors of the economy, egg production is impacted by inflation and is experiencing limited supply chain issues due to a variety of factors," the egg council said in a May 24 statement. .
Despite emptier egg shelves in supermarkets, the council said US egg farmers are operating "around the clock" to keep their products affordable and grocery stores stocked.