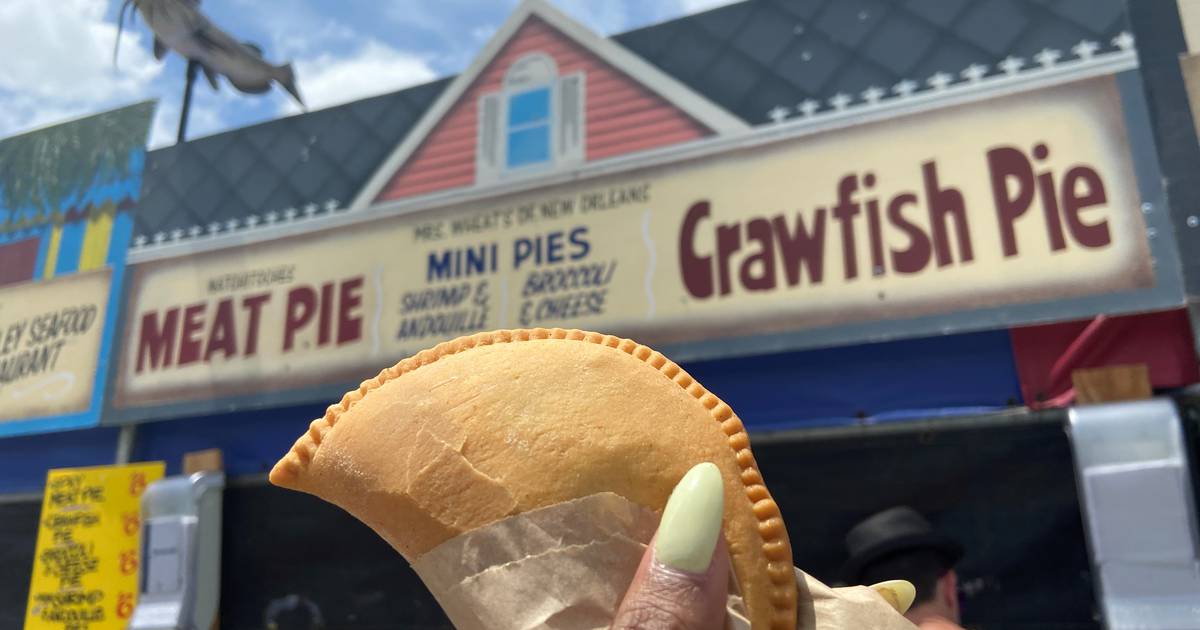 Here is your menu for $20 – NOLA Weekend
By Cassie P. Wallace
on May 6, 2022
NEW ORLEANS (NOLA WEEKEND) — After two years, Jazz Fest is finally back and the Fair Grounds is a foodie's playground. But with so many great dining options, we know the prices can add up.
Here's your gourmet Jazz Fest menu on a budget to keep your costs down to under $20.
"You can get two donuts and a praline for $20. For a lot of prices here, it's really reasonable," said Lorretta praline salesman Rodderick Harrison.
A quick trip to Lorretta's pralines only costs you four bucks. Now Lorretta Harrison's son carries the torch after the 'queen of pralines' passed away earlier this year.
"It's going to be really hard to follow in his footsteps," Harrison said.
He says he hopes to keep his mother's legacy alive.
"That's one of the things she wanted for sure — for her business to continue to thrive at festivals and more generally in the city of New Orleans for the community," Harrison said.
We found a few items around the grounds for $6, including another Jazz Fest staple: this Spicy Meat Pie.
"It's been our legacy for the past 50 years, so excited, ready to be back," said Ms Wheat's Foods saleswoman Priscilla West.
Many vendors have raised prices this year since the last festival in 2019, but the folks at Mrs. Wheat's Foods say they wanted to bring the goods back without breaking the bank.
"We haven't changed prices since the last time we were here, which is amazing," West said. "So hopefully we can continue to do that because surely we understand with our own families."
And that's just one of those legendary flavors that fill the fairgrounds. Over 50 food vendors are returning for 2022, and it's better than ever.
Many Jazz Fest veterans know that getting together to see their favorite bands means battling the heat. For a cool treat, the Mango Freeze Sweet and Glazed costs you $6.
And you can sip freshly squeezed lemonade for $4 while dancing to the beat.
We found other affordable dining options around the fairgrounds. Head to Miss Linda for one of the cheapest items – a huckabuck frozen mug for just $1.
Copyright 2022 WVUE. All rights reserved.
Related Posts